AI-Automated
Mobile App Testing
Exploratory AI Testbot On Demand
Available for iOS and Android apps on multiple real devices.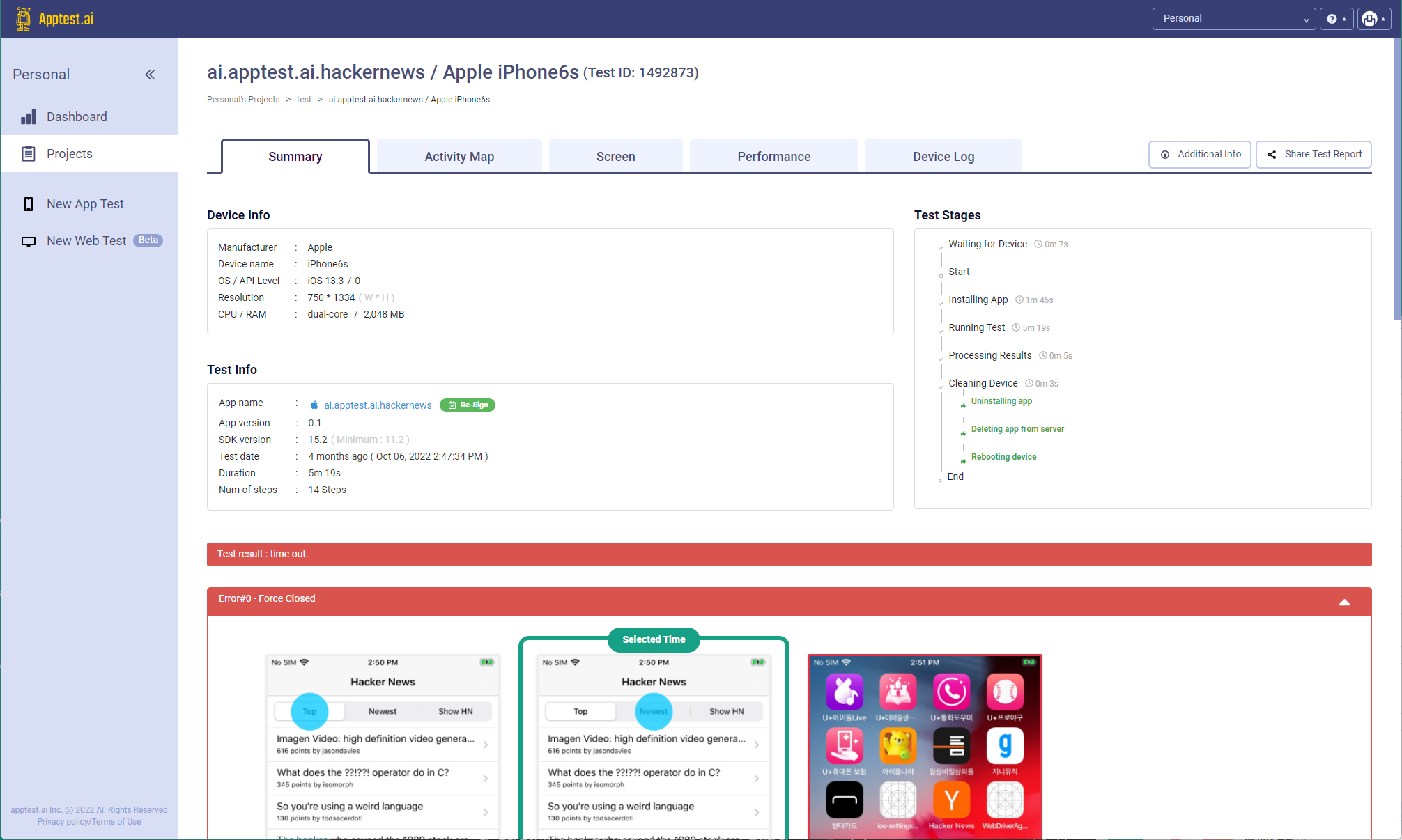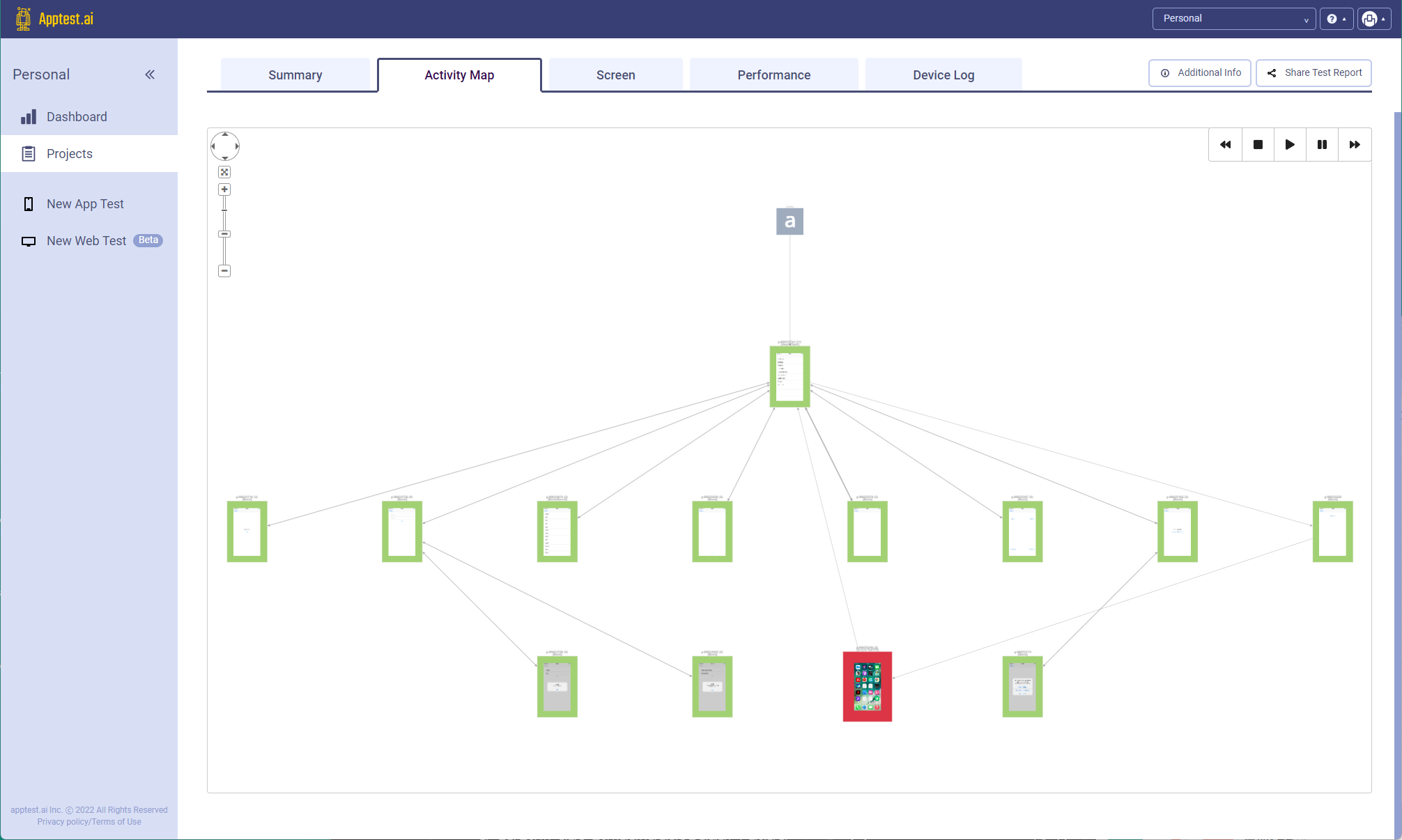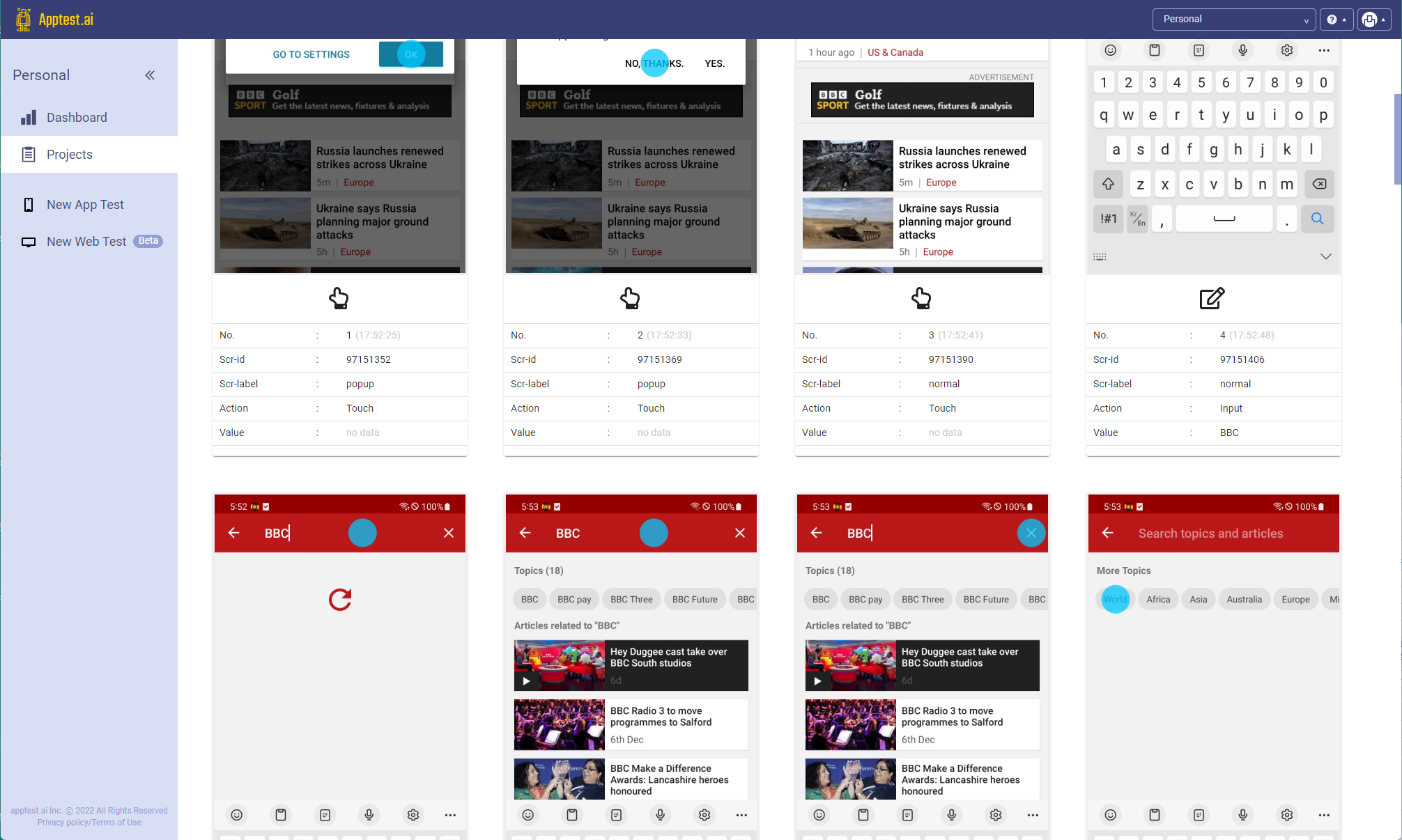 Easier and Faster Testing
with AI Testbot
Hyundai Card
Our mobile payment app includes more than 100 critical paths to be fully tested. We had a hard time to allocate QA resources to test and monitor the app daily. Scheduling Testbots in parallel, we can now empty out our daily QA task queues efficiently and gather unencountered insight of mobile service quality.
Hyundai Motor Company
AI Testbot behaves like a specific mobile user and evaluator. In addition to helping you find additional errors, development-validation by AI Testbot-distribution works as an automated pipeline, helping to reduce development and verification costs.

LG U+
"Last year, we built the app service monitoring platform using Apptest.ai's solution. Now the AI Testbot monitors more than 50 consumer apps everyday and continuously helps us to resolve unexpected issues."

BitBar
"apptest.ai has really pulled through a great working product with their innovative AI testbot blended. I am very happy to see the wonderful test report of what apptest.ai can do for mobile app testing, and so shall be other testers"

NBC Universal Media
"For the last eight months, NBC Owned Television Station was using apptest.ai and its AI Bot to test the Android and iOS app in X
production. Now it runs in all stages, everyday!"
MUSINSA
"We love apptest.ai and their team. The team is super smart and hard working, and it's amazing how they juice up the AI into mobile app test. It's awesome to see automatic test reports ready whenever we come to work in the morning everyday. It takes so much burden off from everyday testing."
SAUCELABS
"apptest.ai brings efficiency to a new level of how quickly we could run tests for our apps. It is integrated to our device farm and makes testing an absolute breeze"

Upload your iOS or Android application.
Select the phones to test your application.
apptest.ai testbot explores your app and executes tests.
Get results in as quickly as 30 minutes.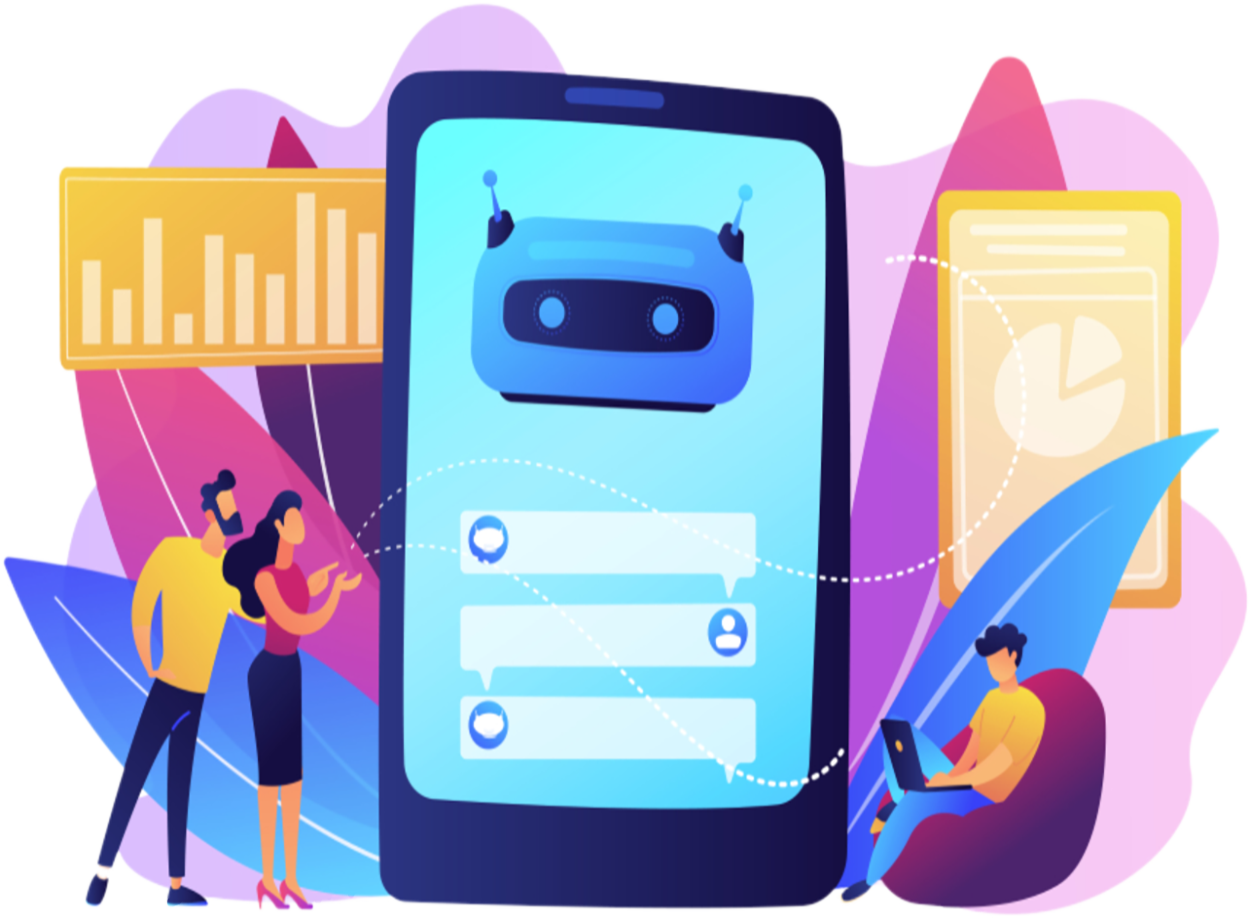 CPU & memory performance log
Path of errors and crashes
Error report on broken links, SDK errors, third party errors and more